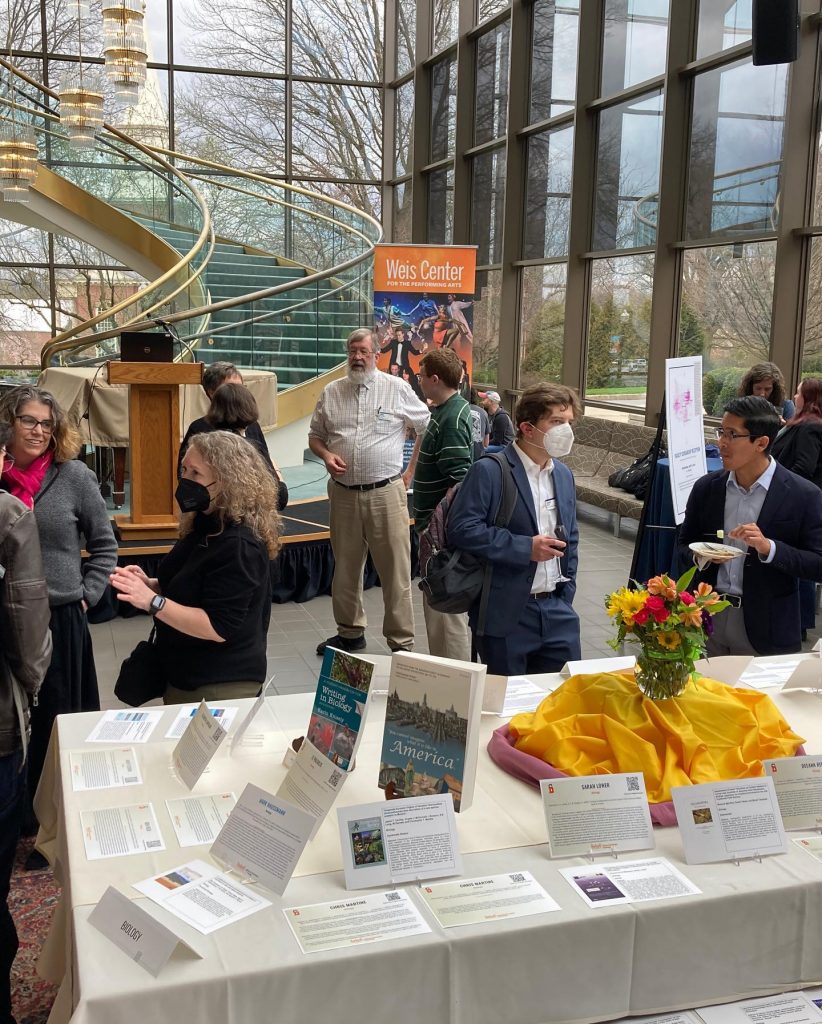 Library & Information Technology is pleased to recognize 146 works submitted by faculty and staff of 38 Departments. These works include books, book chapters, journal articles, performances, exhibitions, and other discipline-appropriate scholarship. This event will be held on April 5th in the Weis Center for the Performing Arts, select books are on display for the next year in the glass cases in our library's vestibule.
Many of the works on this site have been made open access through our institutional repository and University Open Access Policy and are available to readers around the world. Since 2011, works by Bucknell Researchers have been accessed over 1 million times through our repository.
You can click on department names below for more information about many of the works of scholarship to be celebrated at this event. To learn more about the works featured on this page and see more campus scholarship, please visit the Bucknell Commons.
Departments
Accounting and Financial Management (9) Analytics & Operations Management (4) Art & Art History (3) Biology (9) Biomedical Engineering (7) Chemical Engineering (7) Chemistry (3) Civil and Environmental Engineering (3) College of Management (5) Comparative Humanities (10) Critical Black Studies (1) Economics (1) Electrical Engineering (1) English (6) Environmental Studies (2) Geography (4) History (2) Institutional Research (3) International Relations (4) L&IT (5) Latin American Studies (2) Linguistics (1) Management (5) Management & Organizations (4) Managing for Sustainability (2) Mathematics (13) Mechanical Engineering (4) Music (2) Neuroscience (1) Philosophy (3) Physics & Astronomy (2) Political Science (4) Psychology (12) Religious Studies (8) Russian Studies (1) Samek Museum (1) Spanish (3) Theatre & Dance (4)